Posted on
By Team Endurance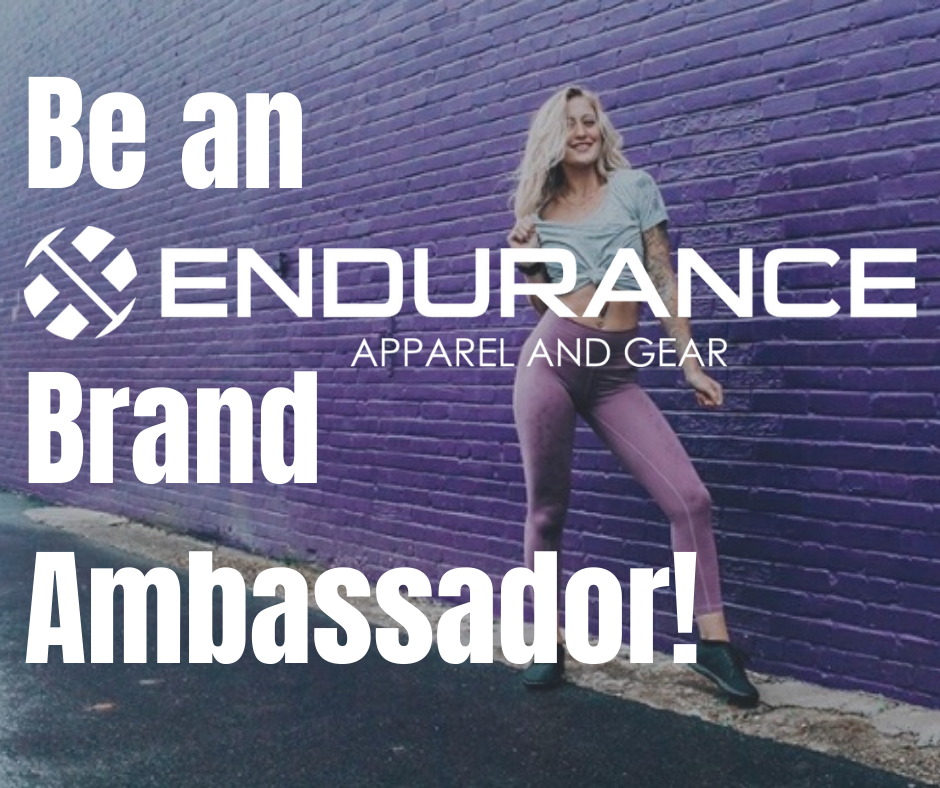 Brand Ambassador Job Description

We are looking to hire an enthusiastic Brand Ambassador to be the face and voice of Endurance Apparel and Gear. As a successful candidate, you will be involved in increasing brand awareness and sales by promoting our products through various media channels. You will work closely with our sales and marketing division to achieve its marketing goals and objectives, such as communicating the value of our products to customers, tracking customer feedback, and representing the brand at launches and events.

To excel in this role, you will have excellent communication and networking skills, and a strong presence on social media. Previous experience as a brand ambassador or similar role is strongly desired, as well as already wearing and use Endurance apparel or gear.

Steps to joining our team:

• Step one: Familiarize yourself with the rules
• Step two: Fill out and submit an application below. AT THE BOTTOM OF THE PAGE IS A LINK TO APPLY.
• Step three: We will notify you via email if you have been selected to move forward
• Step four: If selected complete and post using our rules (rules will be emailed to you if selected to move forward)

**Brand Ambassador prospects do not need to be local to Hampton Roads in order to apply. Understanding that if selected, you will need to have Endurance Apparel and Gear to promote.

The Benefits:

• You will receive a unique sales code for your friends and families to use.
• You will receive a generous discount to use for yourself.
• Endurance Apparel and Gear can provide marketing postcards with your Unique code to share with friends and family, or leave at your gym.
• Endurance Apparel and Gear will give product to ambassadors to test/wear/experience and write about the product on social networks (blogs, posts, pictures, videos, etc).
• Free BEMER sessions during the entire time you are an ambassador with Endurance. Great for recovery or injury!
• Official Title of Endurance Apparel and Gear Brand Ambassador

Brand Ambassador Responsibilities:

• You will be the voice of Endurance Apparel and Gear brand to your local community.
• Keep us up to date with your competitions so we can come and cheer you on!
• Create content and buzz for a new product launch or for a seasonal campaign.
• Share and re-share marketing/brand message on social networks.
• Answer community questions on social networks or via direct messaging.
• Remain active with posting and representing us at least 4 times a month (not including story posts).
• Vote on the new product designs
• Working closely with sales and marketing staff to conceptualize marketing campaigns and strategies.
• Represent the company at product launches, events, and trade shows.
• Maintain a positive image of the brand at all times.