Posted on
By Team Endurance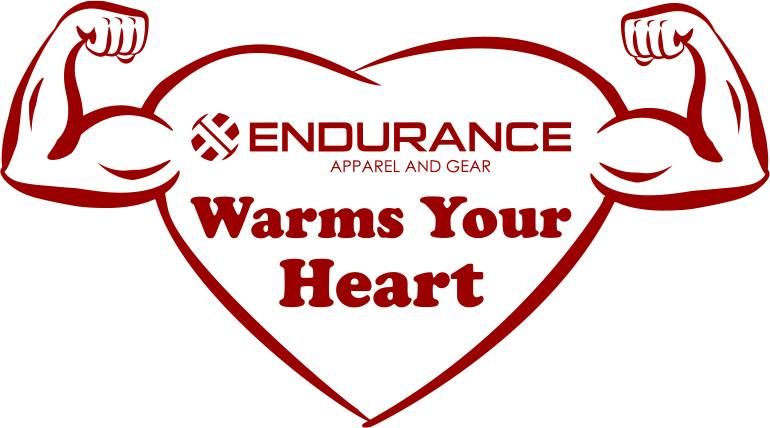 Endurance Apparel and Gear, American Heart Association, Hunger Driven, and Kaizen Private Training bring you Endurance Warms Your Heart. This is a charity event to support the American Heart Association and bring awareness to heart disease. The day will be filled with sales, giveaways, and an Assault Bike Charity Challenge.

Anyone can enter the Assault Bike Charity Challenge; however those who make a donation to the American Heart Association will receive a special gift. Proceeds will go to the American Heart Association.

Donation Gift Level:
• $5.00 - $19.00 (Receive free Gift* while supplies last)
• $20.00 or more (Receive a FREE Warm Your Heart T-Shirt)
• Prizes for Women, Men and Kids Division
• Unable to make it into the event,
Donate online: http://www2.heart.org/site/TR?team_id=479367&fr_id=3929&pg=team

Challenge:
• Assault Bike Challenge Division: Men, Women, Kids (under age 15)
• Max Calories in 60 seconds – Can you beat your friends?

Sales:
• FREE Socks with a purchase of shoes* (selected styles, while supplies last)
• Find something Pink, Red or Blue and SAVE 20% off* on that item. Includes already marked down items. (excludes already marked down shoes)
• FREE BEMER Sessions all day
• FREE Gift with Purchase

Meet some awesome local vendors.
Visit our Facebook Page for additional Details.