Posted on
By Team Endurance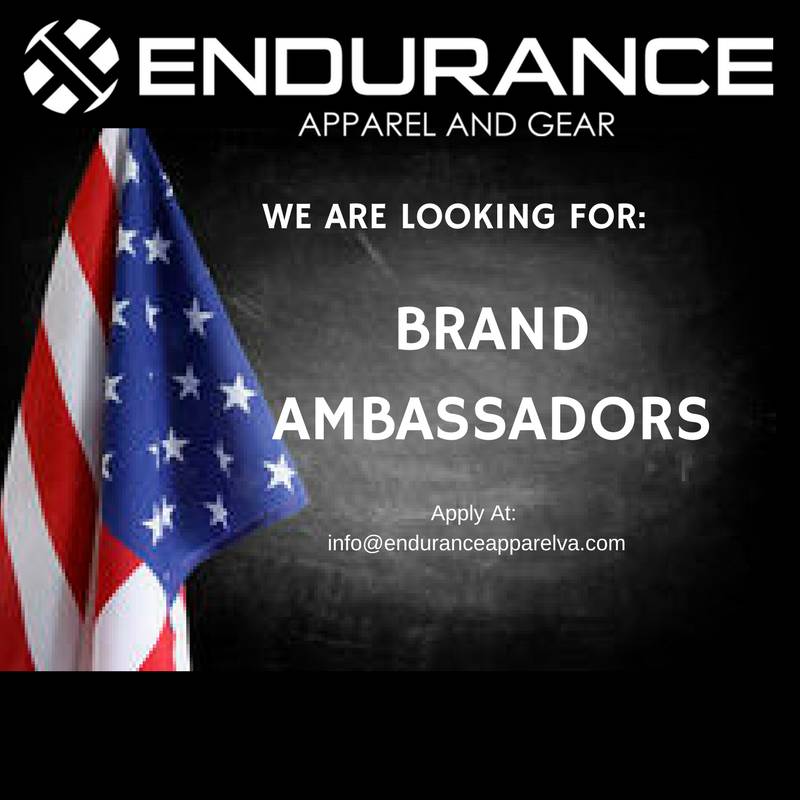 The search has begun for #BrandAmbassadors if you are interested or know someone that would represent #EnduranceApparelandGear then apply today at, [email protected] #HelpSpreadtheWord #crossfit #fitnessmotivation
Welcome and thank you for applying to represent
Endurance Apparel and Gear's as a Brand Ambassador!
So what does this mean exactly?
We would like you to represent us in your state/country. Endurance is the only store for all your Apparel & Gear needs for High Performance Athletes, CrossFit, Spartan Races, Mud Runs, UFC, Olympic Weight Lifting and SO Much More!
You will be the face of Endurance in your box, gym, or wherever it is you do your fitness at.
What we are asking to be a brand ambassador with Endurance.
That you are of good character.
You will be the voice of Endurance Apparel and Gear brand to your local community.
Keep us up to date of your competitions so we can cheer you on!
Create content and buzz for a new product launch or for a seasonal campaign –
We will give product to ambassadors to test/wear/experience and write about the product on social networks (blogs, posts, pictures, videos, etc). An example of such content would be posting a selfie wearing a shirt, pair of shoes, or any kind of gear with the product hashtag. Another example could be recording a product demo video and uploading it to YouTube, Instagram and/or Facebook.
Share and re-share marketing/brand message on social networks.
Answer community questions on social networks or via direct messaging.
Give ideas for new product design – new product ideas and features emerge from your feedback.
Vote on the new product designs – you will get to vote on product designs to pick the best designer/product on the private Facebook page.
We ask you to present a real-time product demo via video conferencing
Offer your followers your UNIQUE15 off discount link.
We ask you use this hashtag #EnduranceApparelandGear #EnduranceBrandAmbassador when you post.
Please stay activates with posting and representing us we ask you post at least 4 times a month.
What do I do next?
If you are ready please fill out the info below and the following info in the comment section:
Instagram Name:
Facebook Name:
Gym Name:
Tell us why you would make a great Endurance brand ambassador: