VOTE TODAY ON INSTGRAM OR FACEBOOK!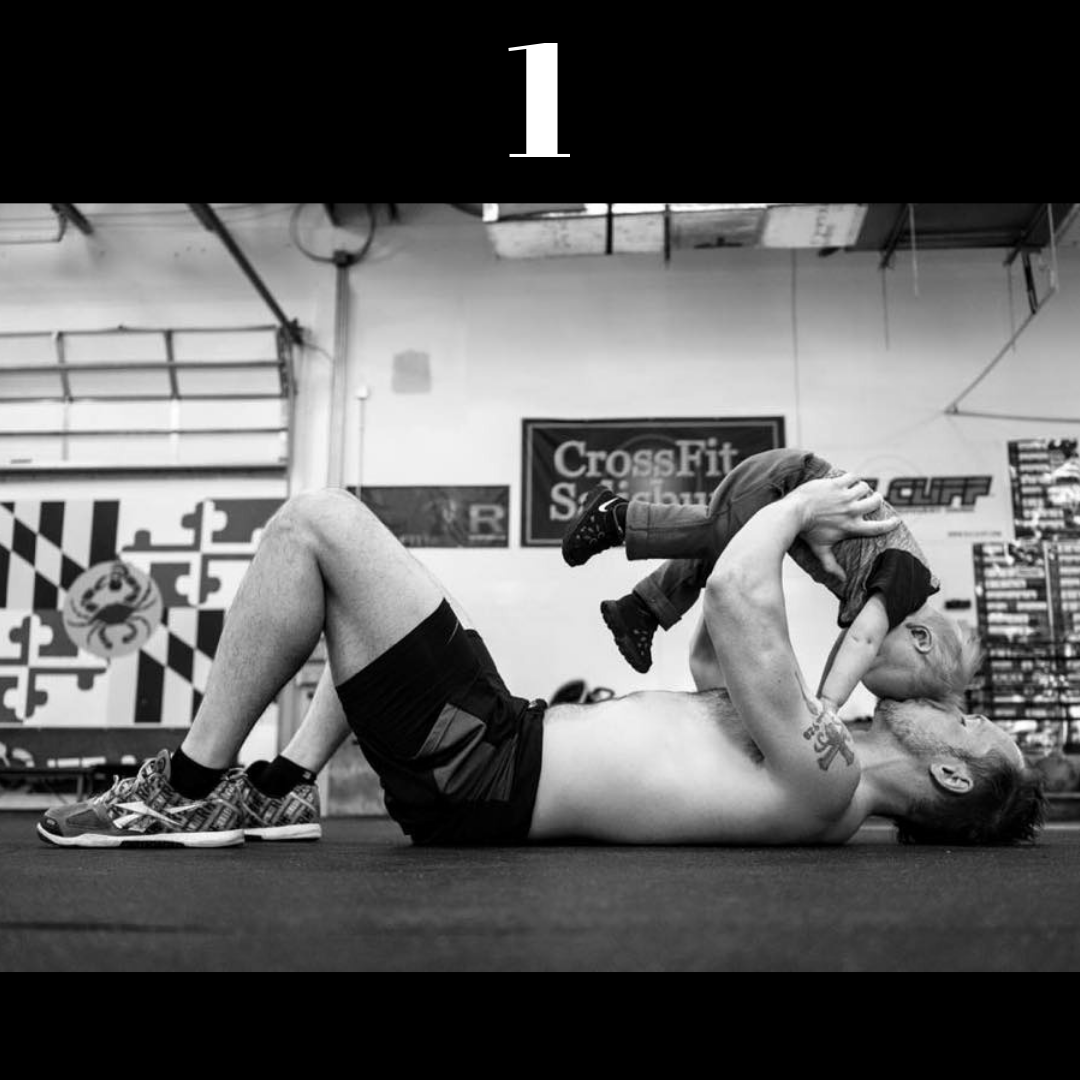 Thank you for consideration in your brand ambassador program. I would be honored and stoked if chosen. Not sure if I am worthy though, I'm not longer a competitive CrossFit athlete. Used to qualify for regionals and stuff (4 times in a row, individual male in fact) but now I do CrossFit to supplement Jiu-Jitsu and to look good with my shirt off lol. I'm 6 months into BJJ and have my first competition next month. Really pumped and motivated for that. Additionally I am immensely proud of being a dad and have two unbelievable kids. Specifically my older one, a 5 year old boy named Asher is a total beast at everything he tries and I train to stay relevant to him. I want him to always be proud of his dad and I work hard to be able to stay ahead of him for as long as possible so that maybe there's an outside chance he may actually listen to things I say. Lastly I love my role as CrossFit owner and coach (CrossFit Salisbury). Helping people maintain a better quality of life as they age is something I truly believe in.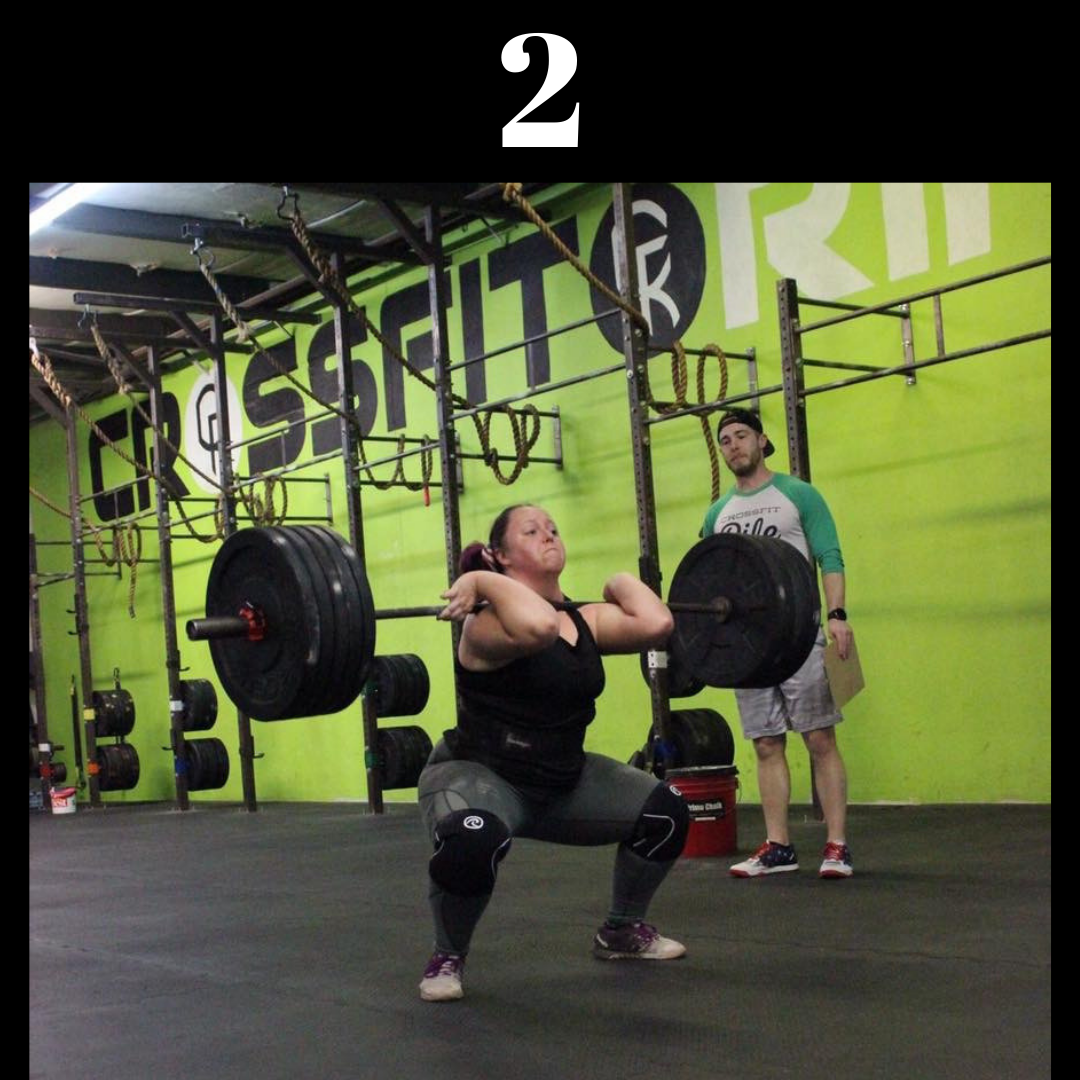 Hey guys! Kris here, I've decided to put myself out there for the Endurance Elite Athlete Search. I don't know if I'd consider myself elite but you could say I leave it all out on the floor when I pick up that barbell. For me that's where it's at. Although I'm mainly doing CrossFit my passion lies with Olympic Lifting. A little about me: I'm a military spouse (12years and counting) and mother of two beautiful little girls who look up to me and watch my every move! Talk about accountability. And here's a fun fact, I'm from a small town in New Mexico called Truth or Consequences! Yes...it's a real place haha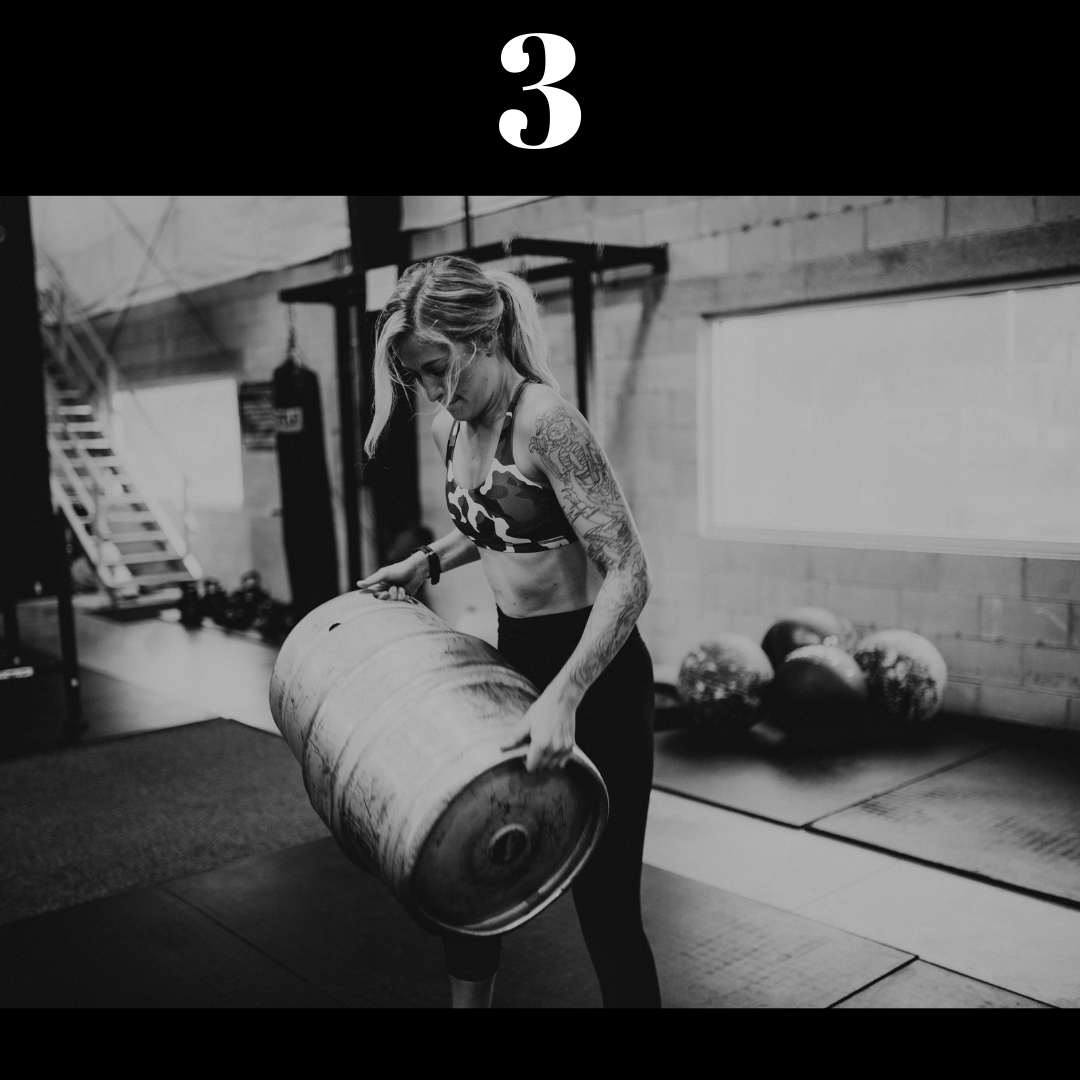 My name is Kimberly Cooke (@kimmyycooke), I am 23 years old and I am from Virginia Beach, VA. I've been involved in sports, working out and physical activities my whole life. However, it was not until two years ago that I truly started to become disciplined in lifting. I started out with Crossfit then moved over to powerlifting. I knew pretty quickly, thanks to Crossfit and powerlifting, that testing my "limits" was something I enjoyed and wanted to pursue more of. I competed in my first powerlifting meet in February of this year and qualified for USPA Nationals. Again, I am stepping out of my comfort zone and competing in my first Strongman competition this upcoming August.
"Dead last finish is greater than did not finish, which trumps did not start."
This quote has stuck with me over the years and I apply in every and any endeavor in my life. I missed a lot of opportunities from fear and hesitation that I was not good enough, I was not ready or strong enough, or similar thoughts. I recognized that I would never achieve my goals and wants if I did not start to take action. Once I started to do that, I surprised myself with what I was capable of. That's one of the biggest reasons why I "do what I do": to test my limits and continue to surprise myself. I want to be the best version of myself in and out of the gym. Everything I do in the gym translates to my day to day life: discipline, integrity, dedication, perseverance, community. Outside of those, it is a rush to prove to yourself, and to those who doubted you, what your body is capable of when you put forth the effort. To move heavy weights or to complete a WOD you looked at and said, "Oh, there's no way I can do that", is an unbelievable sensation.
That's why I want to be an Endurance Apparel and Gear Ambassador. To me, that's what Endurance - the brand - is. It's a community of athletes who strive to be their best selves, who support and bring eachother up rather than down, who persevere through the brutal workouts but who enjoy it and have fun doing it. It is all weightlifting modalities, all walks of life, all ages coming together to put in the work to achieve their goals. That is something I want to be a part of and to represent. I want to be a part of Endurance because it's not just a business, it puts back into our community through so many different endeavors from competing in LIFTathon and supporting local Crossfit community events and participating/donating to raising money for various charities! I would be honored to be a part of the Endurance Team.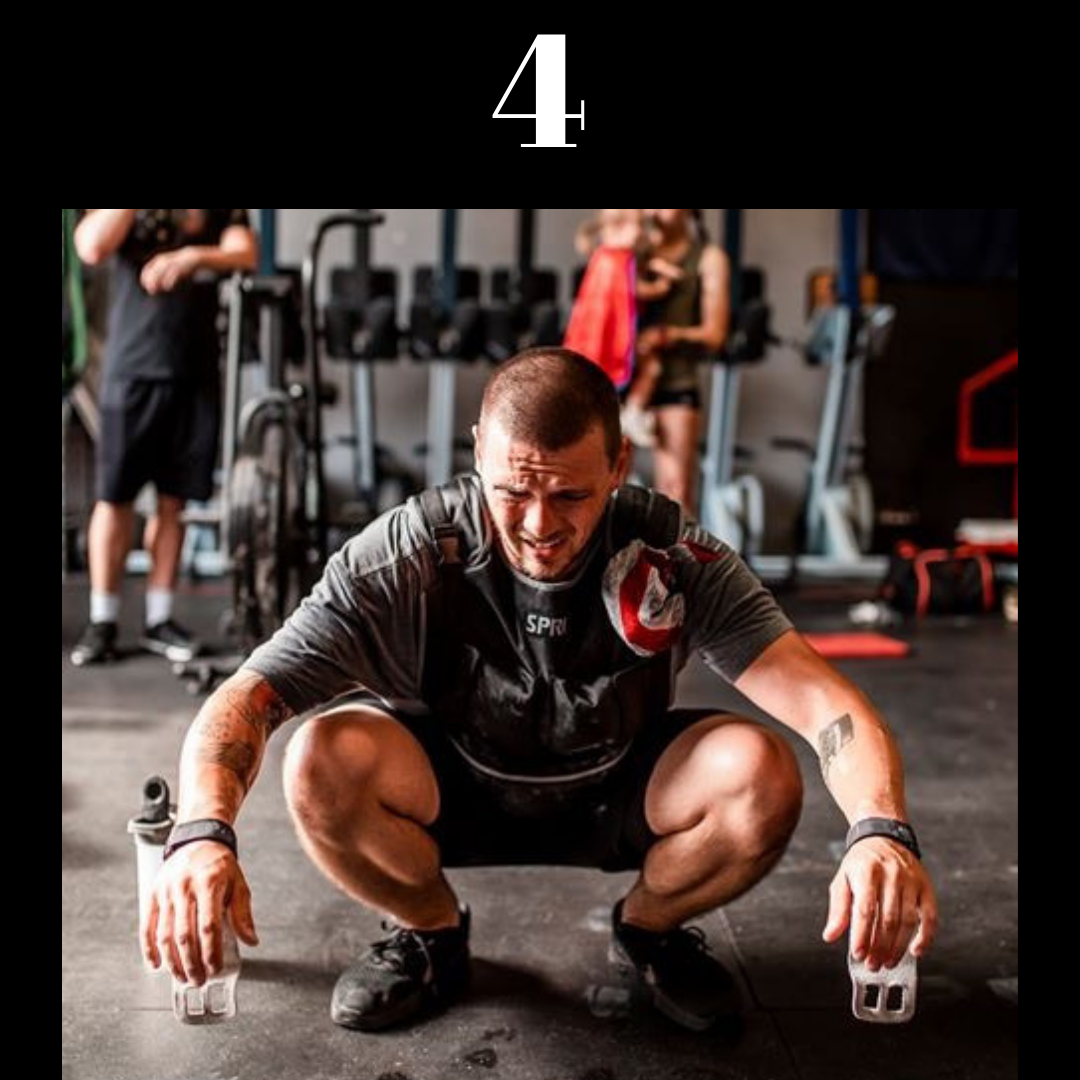 Well I overall love fitness and what it can do to people. Often times people aren't motivated or have a "reason" why the can't. I'm not perfect and I by no means am a model. I'm just an average guy with a hard labor job who loves exploring different types of fitness and I want to do anything I can to influence people that are not motivated or feel like average is OK. Because it's not. We are able to push our bodies to levels never thought of and I just want to be the face of a company that is willing to influence people to test those possibilities!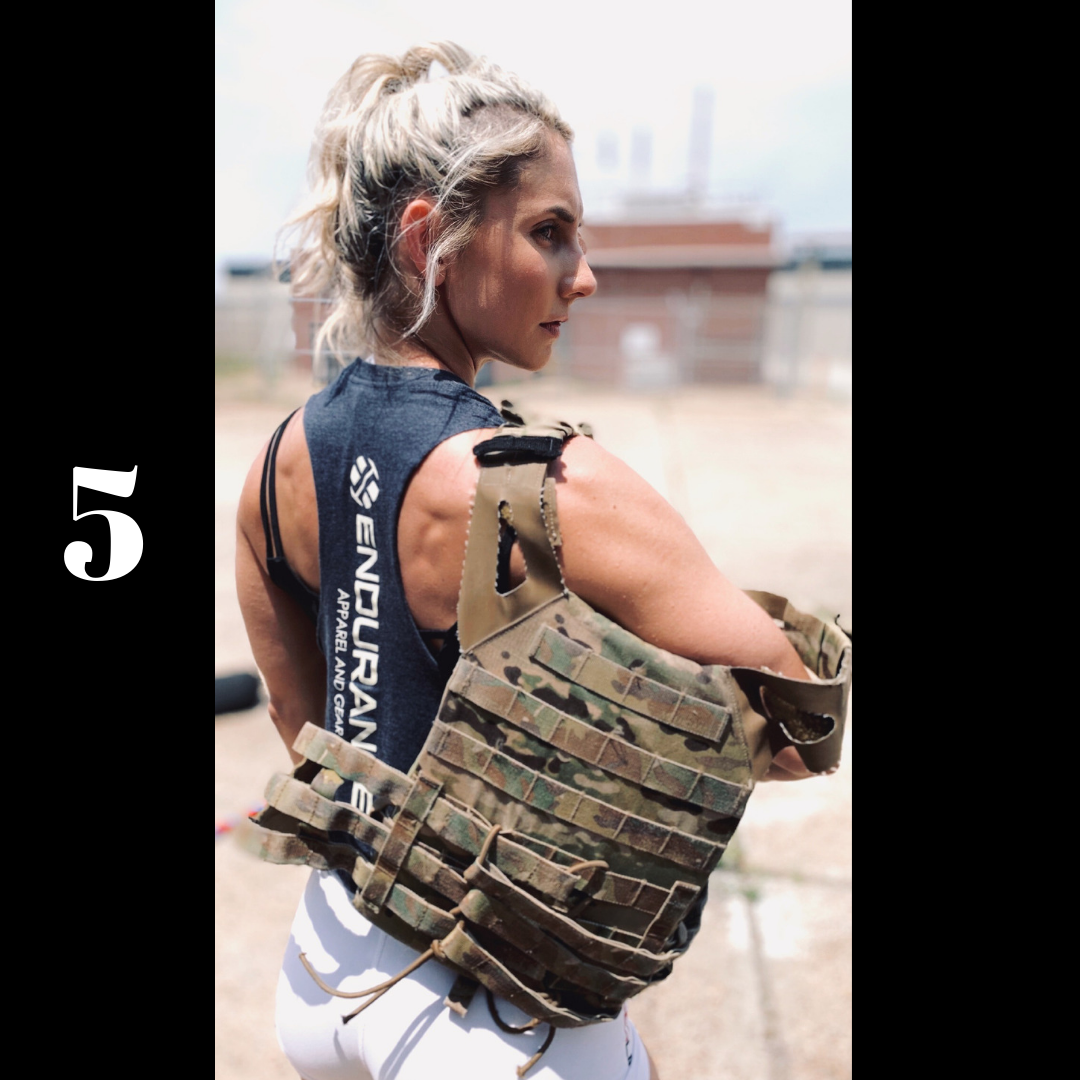 Endurance Apparel & Gear aims to provide all the necessary tools for athletes to be successful during their training and their recovery. I am not only an athlete myself, but my day job is to help athletes recover from their training so that they can perform their best on the competition floor. I would be a great fit to represent your company because I live what I preach to my own athletes. I have dedicated my life to becoming the best athlete possible through rigorous nutrtion, training, and recovery protocols. As a Licensed Massage Therapist, I work with athletes competing across multiple domains (crossfit, oly lifters, Spartan racers, runners, cyclists, bodybuilders etc) which are also the same athletes your store aims to serve. This provides a unique opportunity for our partnership to benefit both parties which is the key to a strong business relationship. I hope you can see the value that we can bring to eachother and hopefully look forward to becoming a part of the Endurance Apparel & Gear team!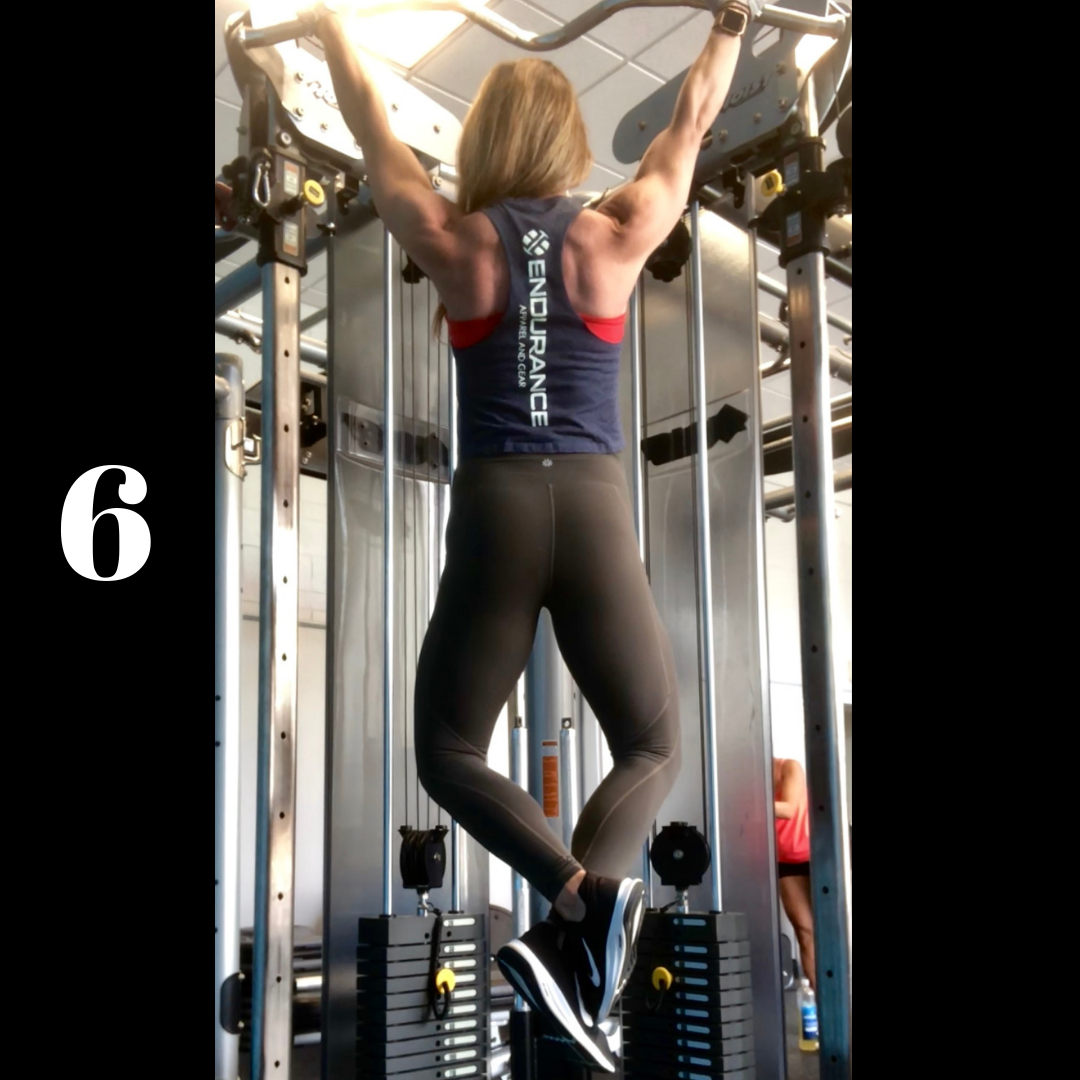 I am a personal trainer and yoga instructor, and I would best describe myself as a "powerbuilder". I am a competitive bodybuilder, but also really love powerlifting. I'm a military spouse and mother of two young boys (ages 5 and 1). I love helping women, especially moms, step into their power and feel confident in the weight room. I think Endurance Apparel does a great job of supporting strong women, and I love supporting local businesses. :)
I am in the process of creating an online training business so I can reach more people, and so I can be home more with my boys. I think being a brand ambassador would be mutually beneficial!
Thanks for your consideration!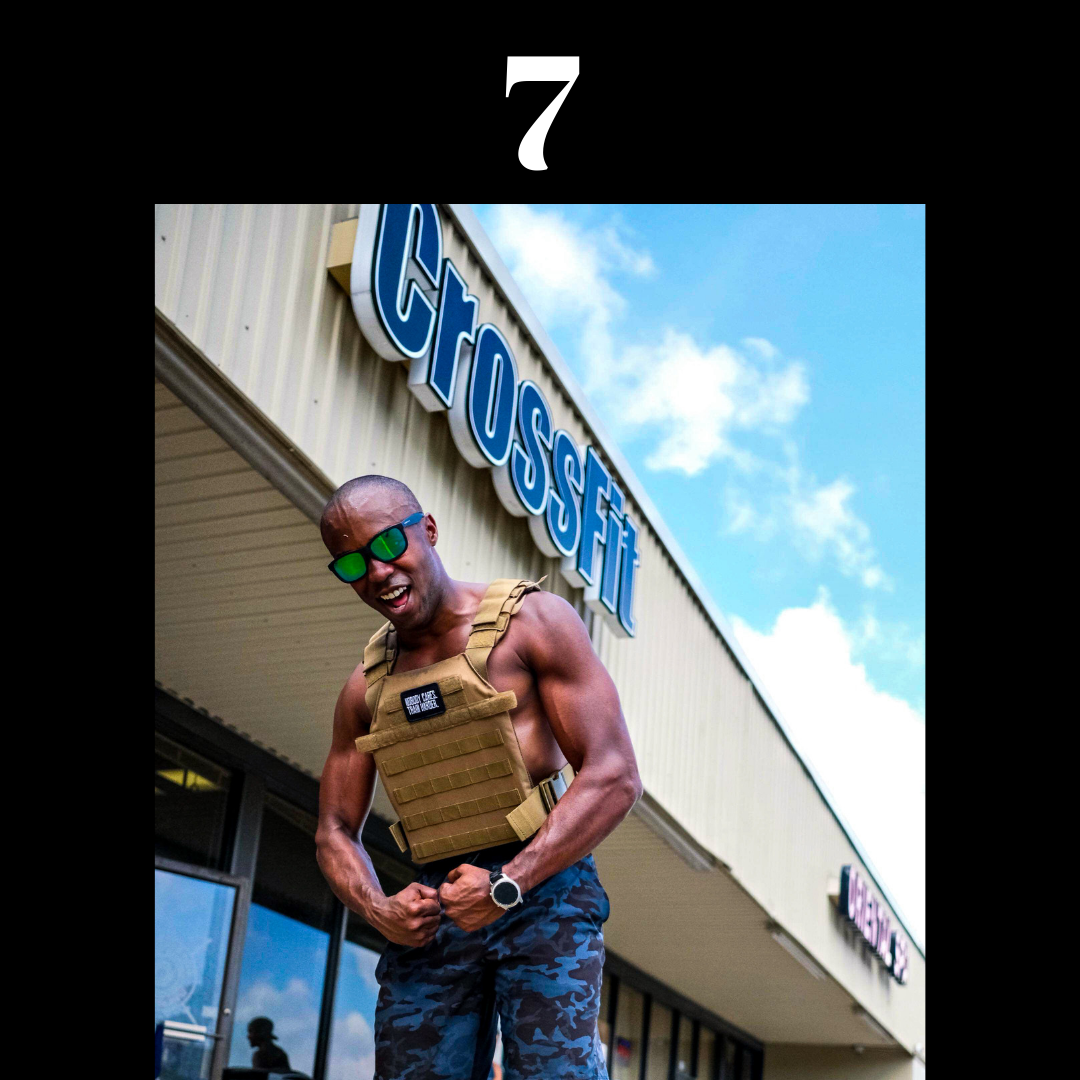 I should be chosen to be Endurance Apparel's brand Ambassador because like many, CrossFit changed my life for the better. In the last 3.5 years I've lost 25 pounds, 6 inches on my waist, and who knows how many years of life I've added by being healthier. Endurance Apparel is for athletes who give 100% and need the quality to back up that lifestyle. Every competition, every WOD is a fight and a push to be better and do better, and I believe I've embodied that over the last few years. In addition, if chosen it would be awesome to bring some diversity to the face of elite athletics that has been lacking for some time.
Thanks for your consideration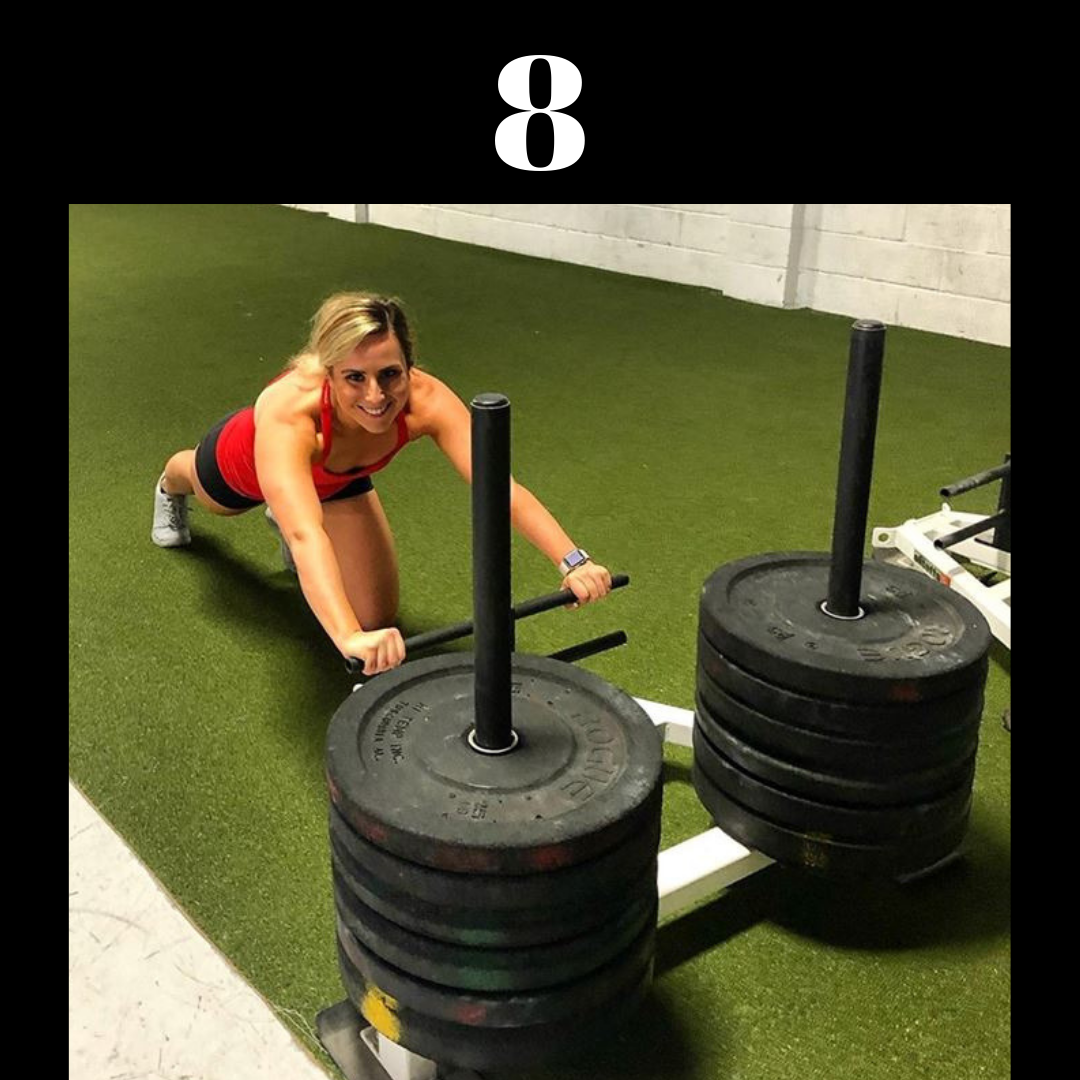 Hello! I think I would be a great Endurance Apparel and Gear ambassador because of my desire to always grow mentally and physically with fitness. I joined my first CrossFit box in 2017. Since starting CrossFit, I have trained through a broken rib and now a fractured foot (Murph 2019.. RIP left foot). I have seen amazing physical and mental changes in myself and try to share the benefits of fitness with others. I am determined, motivated, and keep a positive attitude at the box. I believe that fitness is for everyone and I am committed to spreading that message. I believe that the gear you wear can help you achieve the goals you set for yourself. I have a positive attitude whenever doing anything fitness and am always determined to focus on what I CAN DO not what I can't do. I would love to represent the brand and preach a can do positive attitude through the apparel and tools that help achieve just that!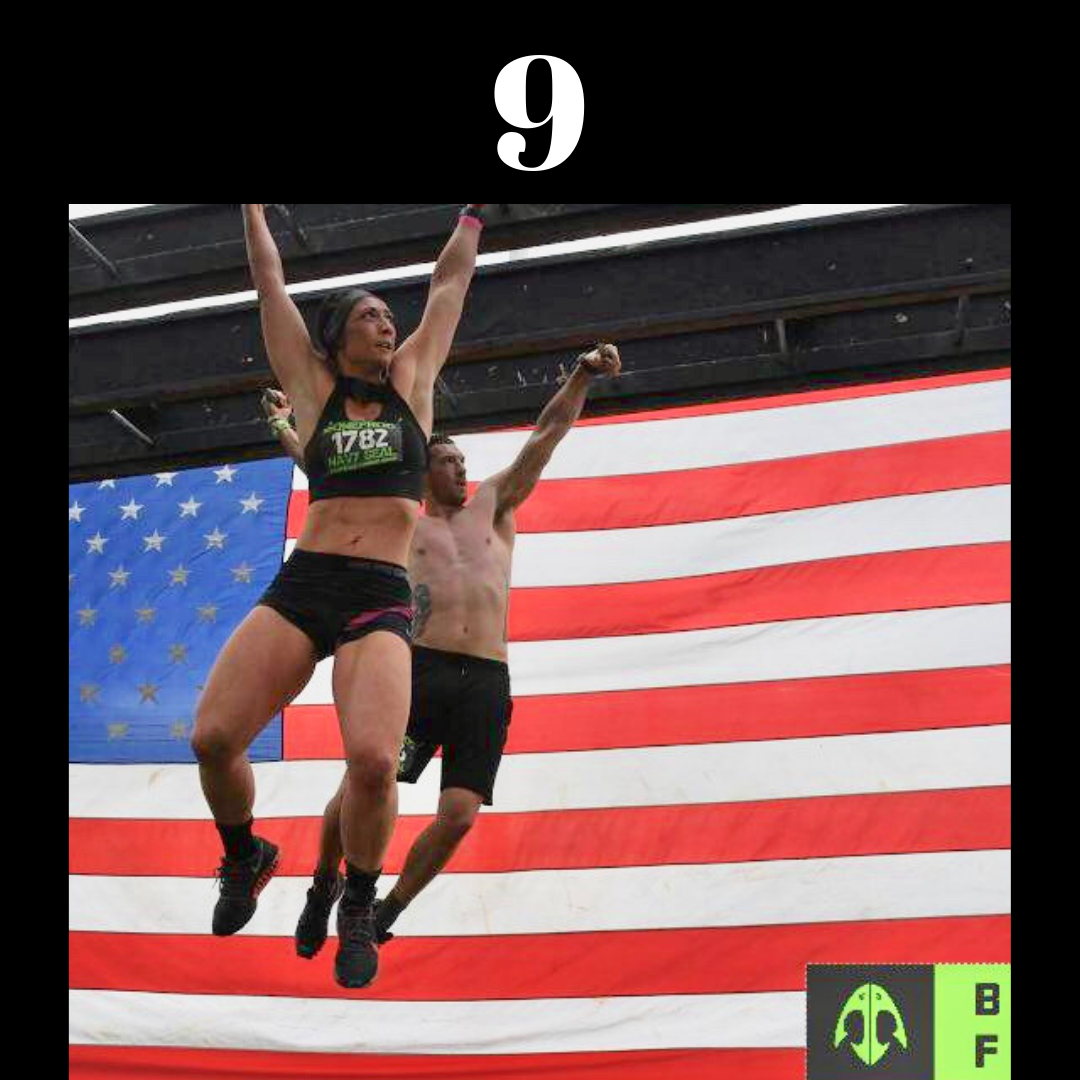 I am a active duty Navy service member of 15 years and have been on SEVEN combat deployments.  I am the current Miss Virginia for America and love volunteering for our community. My personal passion is to help our veterans through organizations like Final Salute Inc, United Way, and Veterans Homefront.  I have played volleyball since I was six, and enjoy running obstacle course races and love competitive runs. I have recently undertaken the challenge to compete in my first bikini fitness competition in August and I am very excited to see how much I can challenge myself to achieve this goal! 

My favorite quote:
" the only way to leave something behind is to know that there is something better before us" -Henry Batson 
My why:
Growing up, I was teased for being large. My nickname was "thunder thighs" and I have always been determined to prove that's a good thing! I have lost almost 30 pounds since January and am determined to be in the best shape of my life this year! 

Why I should be your next ambassador:
As an avid volleyball player, obstacle course and race runner, and bikini fitness competitor,  I have a huge opportunity to not only sport the latest Endurance Apparel for a large audience, but help expand the awareness of the Lift Fitness Foundation with my platform as Miss Virginia for America ! I live the name that is Endurance Apparel! 

I hope you see that I am the perfect fit to represent your brand!